Audio-visual resources for Health Economics
Conversations with Health Economists
This is a new series of short videos created by Health Economics Education with support from the Economics Network.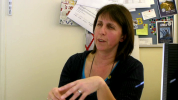 Possible disutility associated with explicit health care rationing - Jo Coast, University of Birmingham (9'50")
The Economics of Anti-microbial Resistance - Jo Coast, University of Birmingham (6'00")
The Capability Approach in health economics - Jo Coast, University of Birmingham (8'10")
The Role of Qualitative Research in Health Economics - Jo Coast, University of Birmingham (13'00")
The ICECAP measure (3 videos) - Jo Coast, University of Birmingham (5'45", 5'00", 7'27")
Limitations of Quality-Adjusted Life Years (QALYs) - Jo Coast, University of Birmingham (4'56")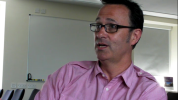 Social business, health and well-being 
Cam Donaldson, Glasgow Caledonian University (20'48")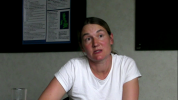 Well-being and health economics 
Tessa Peasgood, University of Sheffield 
(11'05")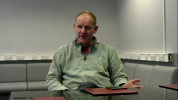 Economic evaluation to support decisions 
Mark Sculpher, University of York 
(29'00")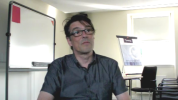 GP Commissioning 
John Appleby, The King's Fund 
(16'54")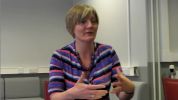 Medical Labour Markets 
Karen Bloor, University of York 
(22'55")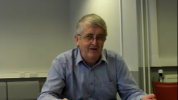 GP Contracts 
Alan Maynard, University of York 
(22'55")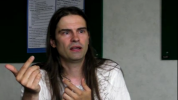 Health Technology Assessment 
Matt Stevenson, University of Sheffield 
(25'03")
NICE Job? Reflections on the Contribution of Economic Evaluation to Healthcare Decision-making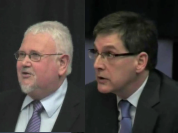 Public lecture given January 30th 2008 by Prof. Michael Drummond, with a response by Prof. David Parkin.
Podcasts on health economics topics
A series of interviews on public sector issues by the Centre for Market and Public Organisation (CMPO) at Bristol University, includes the following on health economics topics:
Carol Propper: Targets and Terror
Waiting times have been a central concern in the English NHS, where care is provided free at the point of delivery and is rationed by waiting time. Pro-market reforms introduced in the NHS in the 1990s were not accompanied by large drops in waiting times. As a result, the English government in 2000 adopted the use of an aggressive policy of targets coupled with publication of waiting times data at hospital level and strong sanctions for poor performing hospital managers. This regime has been dubbed 'targets and terror'.
Carol Propper: Hospital care in England - who will choose?
Across England, patients are beginning to use the new 'choose and book' system to select the location of their hospital care. But will the affluent be more likely to exercise choice than people from more deprived areas?
Carol Propper: Regulating health care in the world of choice
Recent health care reforms are paving the way for greater competition between providers of health care, both within and outside the NHS - which the government believes will promote greater responsiveness of hospitals to patients' needs, cut waiting lists and reduce equity in the receipt of health care. But as Professor Carol Propper points out, the evidence to support these claims is by no means unequivocal. 'The devil is in the detail', she argues: the impact of competition in health care markets depends on the precise nature of the policies introduced and the interaction between them.
Listing of copyrighted recorded materials.
Copyright prevents us from reproducing here videos of TV documentaries on health economics topics. However, a number of us do hold copies of material of this sort, and may be willing to lend it on request - or you may be able to request your own copy from the original source. Below is a list/brief outline of each.
"The Oregon Experiment" BBC documentary dating from the 1990s. Good overview of Oregon's prioritisation process. - copy held by Nancy Devlin, OHE.
"The Price of Sight" NZBC documentary dating from the late 1990s. Fascinating insight into alleged anti-competitive practices by ophthalmologists under NZ's quasi-market health care system. - copy held by Nancy Devlin, OHE.
If you are based at a subscribing institution, you can benefit from the British Universities Film & Video Council's off-air television recording backup service. You can use the site to order CDs, DVDs or video of a programme from BBC1, BBC2, BBC3, BBC4, ITV1, Channel 4 and Five, going back to 1998.
Available Online
Ernest Madu, Heart Institute of the Caribbean: "Bringing world-class health care to the poorest" (17 mins) available on TED.com to view online or download.
BBC Panorama, "The NHS Blame Game" broadcast 26 March 2006. Transcript available on the BBC site.
Archive material
The BBC Archive has online clips telling the history of the National Health Service, including documentaries for its tenth and twentieth anniversaries. They range from two minutes to half and hour in length, and can only be viewed online.
These films are very old, but are free of copyright so can be shown or edited without permission. Follow the links from each film for to explore more public-domain collections.
Back to top