This page will be occasionally updated with links to the ongoing debate about gender gaps in economics (staff and students), most recent at the top.
To recommend an article, blog post, or video for inclusion, email m.l.poulter@bris.ac.uk
News articles and commentary
Data
Percentage of female undergraduates (data from HEFCE)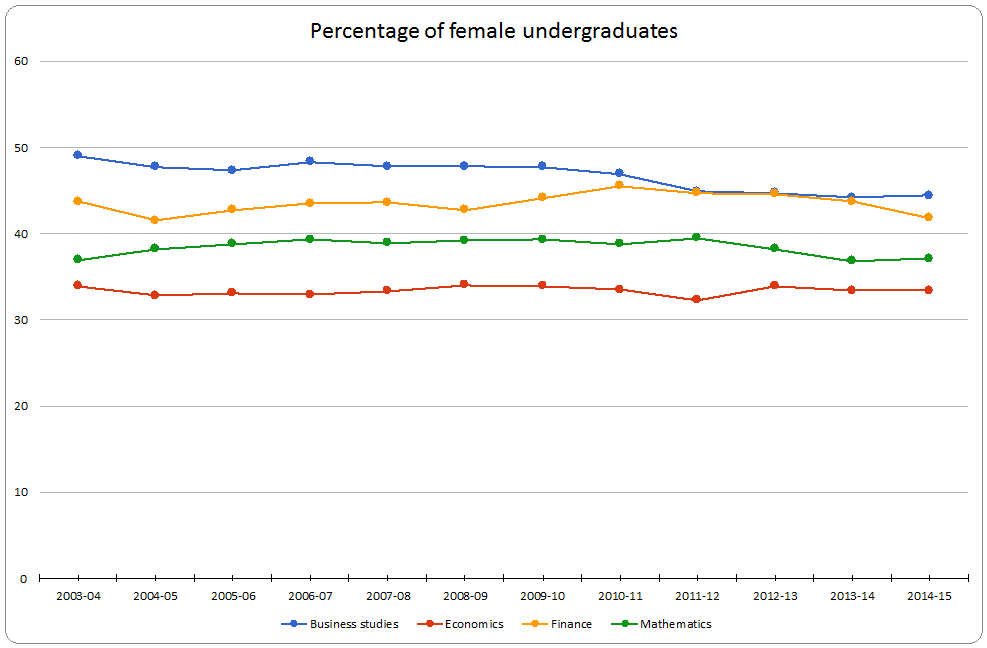 Proportion of female undergraduates taking Economics, compared against Finance, Business Studies and Mathematics, using data for Higher Education in England. Click to expand.
For more, see Student demographic data and Trends in Economics education.
Gender of recipients of economics awards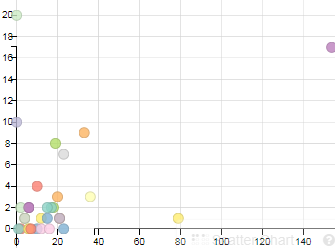 Economics awards and the genders of notable recipients (data table) (based on Scholia by Finn Årup Nielsen)
Powered by Wikidata. Warning: data for more notable awards will be complete, but more obscure or early-career awards will have gaps because some recipients are not notable.