What makes the best learning experience for you in economics?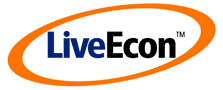 These are the winning essays from the Economics Network's 2008 Student Competition. Thanks to a sponsorship from LiveEcon, this year's competition was able to offer three prizes.

First prize: James Pickering, Oriel College, Oxford
"When a text book or academic paper does not take matters for granted, but instead expands on the themes presented by way of investigation and questioning, then economics achieves its full potential to engage and enthral."

Second prize: Robert Denham, University of Bristol
"Just as social planners in this country have recently taken greater responsibility for the obesity of the Nation, so too should our course directors over the intellectual flabbiness of its students."

Third prize: Vivienne Tong, Fitzwilliam College, Cambridge
"More dynamic involvement and an understanding of Economics in a wider context than just the economy will awaken more interest in the subject from students and improve their understanding."
Five students who were also shortlisted received commendations:
Sarah Burton, Hertford College, Oxford
"In my experience, an understanding of economics opens your eyes to the world around you and explains what is going on in a way that no other subject can."
Eleonora Fichera, postgraduate student, University of Nottingham
"As a foreign student in the UK, I have appreciated the chance to interact with students from around the world."
Edoardo Gallo, postgraduate student, Nuffield College, Oxford
"Economics is very similar to physics: it investigates why the social world surrounding us behaves the way it does by using the same tool of mathematics."
Smruti Sriram, St. Peter's College, Oxford
"Not only should we be taught about UK, American or European experiences, but experiences from around the world."
Rachel Waterworth, Lancaster University
"You can have the most dull theory brought to life by a good lecturer, and the most interesting research can have its life sucked out of it by someone who can't teach."
Students were offered the chance to submit their opinions and experiences in a 1000 word essay, audio or video. The competition was open to all UK undergraduates and postgraduates in Economics. Entries were limited to one per student and had to be the original work of the student submitting the work.
You can read essays from our 2006 and 2005 competitions online.
Coverage
Lancaster University press release about Rachel Waterworth's commendation