Careers in teaching university economics
Looking for economics job listings? They're on a separate page.
This page collects resources for teaching staff on building their careers, including by demonstrating innovation, publishing pedagogical research, and applying for professional recognition.
Advice
Our handbook chapter on the UK Higher Education system explains training, reward and recognition including the national awards for excellent teaching.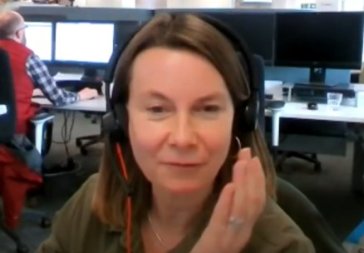 In March 2023, the Economics Network and the Royal Economic Society ran a session on Applying for Principal Fellowships and National Teaching Fellowships, the video of which is online.
Developing a teaching profile: Why and how? by Caroline Elliott, Inomics Teach, September 2022
"Academics should be consistently collecting evidence to demonstrate the quality and impact of their teaching. This information will be crucial if and when you are required to present a teaching profile, and can also be useful [...] for a teaching-focused CV."
Building a Teaching Career in Economics by Lory Barile, Inomics Teach, May 2022
"Be aware that innovative pedagogy and engagement with appropriate technology may be more crucial than ever before. Over the past couple of years, education has seen a fundamental structural change in the different ways to support student teaching and learning."
How to research and publish in economics education by Steven Proud, Inomics Teach, May 2022
"Just as with research in economics, there are a wide range of areas within pedagogy that you could focus research in, and the skills developed as an academic economist are often transferrable when thinking about teaching and learning more generally."
The Places to Be for Economics Pedagogy by Max Wood and Steven Proud, Inomics Teach, April 2022
"Knowledge and appreciation of the debates in pedagogy may also be important as you apply for external certification, such as an Advance HE fellowship. You may even want to develop and write for publication about economics pedagogy."
How the Economics Network can help
Consider external examining, starting with our helpful links and our online database (used by Heads of Department in UK universities) where you can show your interest in being an external examiner.
Teaching case studies are a way to rapidly publish a short write-up of your teaching innovation. A case study can later be developed into a journal paper.
Thinking of a new role or new institution? Keep an eye on our jobs listings.