National Student Survey results for Economics up to 2015
As the National Student Survey has recently opened for 2016, we thought it might be interesting to look at the development of results in economics over the last eight years and how it compares to related disciplines. The results below report overall satisfaction and selected questions from the Teaching and Assessment & feedback sections.
Satisfaction with the course
Question 22: "Overall I'm satisfied with the quality of the course"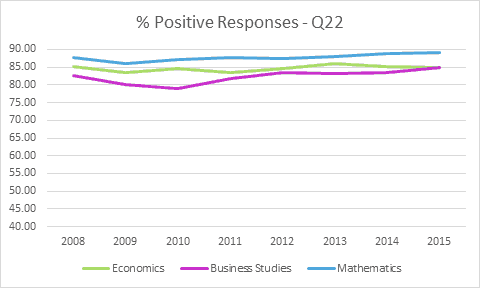 In 2015, 84.9% of NSS surveyed students of economics were satisfied with the quality of their course.
Teaching
Question 3: "Staff are enthusiastic about what they're teaching"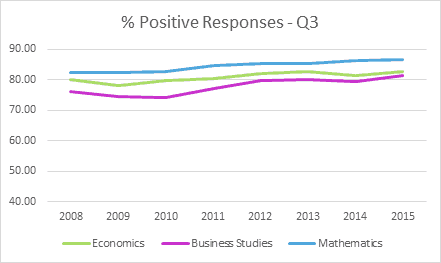 Question 4: "The course is intellectually stimulating"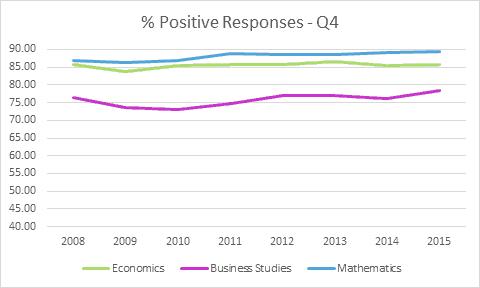 Assessment and feedback
Question 7: "Feedback on my work has been prompt"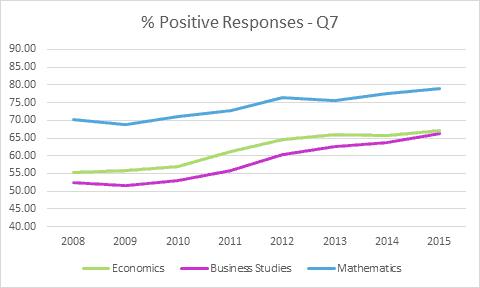 Question 8: "I have received detailed comments on my work"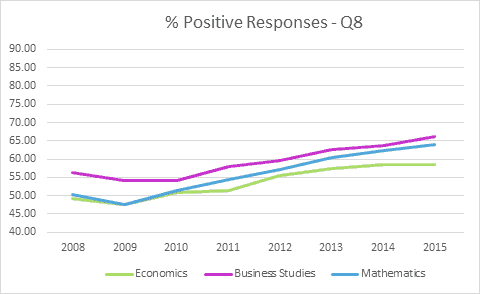 Question 9: "Feedback on my work has helped me clarify things I did not understand"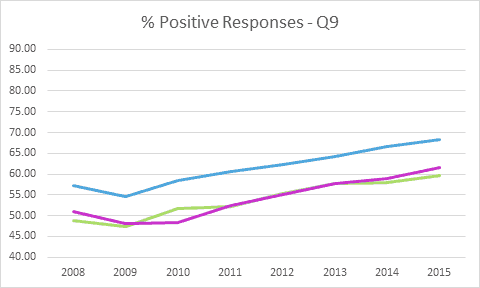 Data source: the National Student Survey Results data archive, HEFCE.
Back to top