DEE 2009 Conference Keynotes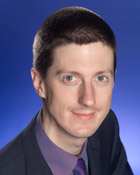 Robert Chote
Robert Chote has been Director of the Institute for Fiscal Studies since October 2002. He is also a member of the Finance Committee of the University of Cambridge and the Advisory Board of the UK Centre for the Measurement of Government Activity at the Office for National Statistics. He is a Governor of the National Institute for Economic and Social Research.
Robert began his career as a reporter and columnist on the Independent and the Independent on Sunday and was named Young Financial Journalist of the Year in 1993. He moved to the Financial Times to become Economics Editor in 1995. Between 1999 and 2002 he served as an adviser to the senior management of the International Monetary Fund in Washington DC.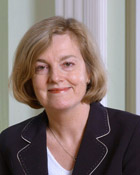 Rachel Lomax
Rachel Lomax was Deputy Governor of the Bank of England and a member of the Monetary Policy Committee until June 2008. Prior to 2003 she was a senior UK civil servant, who headed three Government departments (Wales, Work and Pension and Transport).
Her earlier career included a short spell at the World Bank and a long one at the UK Treasury. Her current activities include non executive directorships at HSBC, the CEPR and the Royal National Theatre. She is President of the Institute for Fiscal Studies. She was educated at Cambridge and the London School of Economics.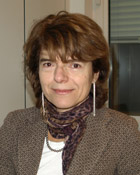 Vicky Pryce
As Joint Head of the Government Economic Service, Vicky Price oversees some 500 public sector economists. She is also the Chief Economic Adviser and Director General, Economics at the Department for Business, Innovation and Skills (BIS) where she heads the Strategic Policy Analysis Group
Educated at the LSE, Vicky is a visiting fellow at Nuffield College, Oxford and is on the Council of the University of Kent and the Advisory Board of CIBAM at the University of Cambridge. Her career in the commercial sector has included posts with KPMG, Esso Europe and London Economics as well as co-founding GoodCorporation.