DEBE 2005 Keynote Speakers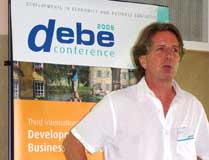 Professor Charles Holt, University of Virginia
What makes a bond with seven dollars' present value trade for 80 dollars? Holt's many classroom economic experiments have challenged his students' and his own preconceptions about economic behaviour.
Audio: Presentation (23 minutes) MP3, 21MB
Audio: Questions (15 minutes) MP3, 14MB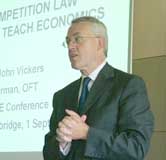 Sir John Vickers, Chairman of the Office of Fair Trading
Sir John spoke on "Using Competition Law Cases to Teach Economics". Soon to return to academia, he will be using competition cases, enriched by his own experience at the OFT, to teach microeconomic theory and policy.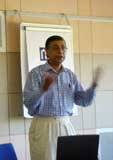 Professor Monojit Chatterji, University of Dundee
Chatterji challenges lecturers to start from a blank page rather than tradition when creating a course. His case-study based method connects the course both to the current research literature and the students' own experiences as consumers and labourers.