Economics Network Awards 2021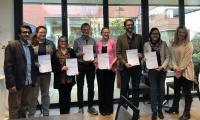 The 2021 Economics Network Awards were presented by Alvin Birdi, EN Director, and Caroline Elliott, EN Deputy Director, at an event at Aston University on 14 January 2022.
Outstanding Career Achievement in Economics Education
This is not a routine part of the Economics Network Awards; we have only given this award twice before. On this occasion we are awarding it to Peter Davies of the University of Birmingham. His work examining the role of threshold concepts in the teaching and learning of economics, via research publications and a funded project, has been enormously influential. He has long promoted high standards of research in economics education, including as a founding editor of the International Review of Economics Education and as first editor of the Handbook for Economics Lecturers.
Award for Outstanding Contributions to Economics Education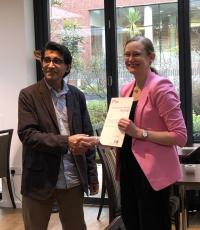 The Outstanding contribution award, made in collaboration with the RES Education and Training Committee, goes to Helen Knight of Nottingham Trent University. Helen successfully managed the introduction of a revalidated set of undergraduate economics degrees which are popular both in terms of enrolment and NSS scores. Both the Economics degree and Economics with International Finance and Banking have achieved the maximum score of 100 in several years under her leadership.
Best New Lecturer award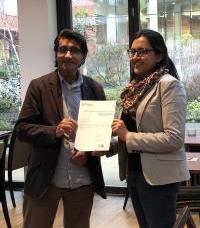 The winner of the Best new lecturer award is Swati Virmani of De Montfort University. She was nominated for, among other things, her work as programme leader for an MSc in Property Management and Investment aimed at part-time professional students. She has taken many opportunities to disseminate her work within the institution and beyond, including capturing and disseminating lessons on teaching in lockdown.
Special commendations for contribution to economics teaching and learning during the pandemic
Robert Riegler, Aston University, for overhauling a suite of quantitative courses, introducing online features such as classEx experiments and replacing exams with report-style coursework.
Annika Johnson, University of Bristol, for acting as her department's Digital Champion, creating online training for colleagues in a variety of technologies as well as creating customised resources for students.
Lory Barile, University of Warwick, for creating written guidance for colleagues as well as an online course for students to help both groups adapt to online learning.
Petar Stankov, Royal Holloway University of London, for combining existing tools and practices into a flexible hybrid classroom, managing two-way interaction between instructor and students.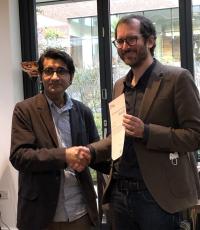 Robert Riegler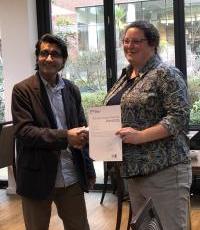 Annika Johnson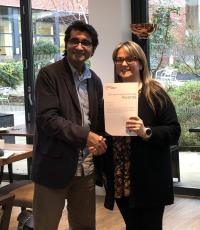 Lory Barile
Our site has a full list of all past award winners, including case studies from some of the winners.
Coverage:
Best paper in the International Review of Economics Education
The editors of the International Review of Economics Education have awarded the 2021 best paper to Julien Picault (UBC Okanagan) for his paper 'The economic instructor's toolbox'.
Back to top