Volume 13, Issue 2, 1999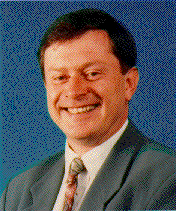 Editorial
Welcome to the latest CHEER (or should that just be the late CHEER!).
This issue was scheduled to be published in September but, for reasons that I will go into in a moment, has been delayed by about six weeks. My apologies for that. Better late than never I hope!
I have been working on a book (called Computing Skills for Economists - to be published in early 2000 by John Wiley & Sons). The manuscript (in electronic form, of course) was due to be submitted by the end of September. By late July it became apparent that if I didn't put everything else to one side I was going to be late. In the event I was still late, eventually sending it off on October 8th (or as I like to think of it – September 38th!). As those of you who have ever written a book will know – it always takes longer than you expect. Unfortunately CHEER was one of those things that got held up. My apologies not only to CHEER readers but also to all the CHEER authors who faithfully kept to the submission deadline, only to have to wait an extra month or so to see their articles in print.
In this issue we have three more articles describing different uses of spreadsheets in economics teaching and learning. J Wilson Mixon Jr. and Soumaya Tohamy show how the Heckscher-Ohlin model can be brought to life using a spreadsheet package such as Excel. James Reiss demonstrates the benefits of getting students to use Excel to create their own worksheets when studying stock price-yield relationships and the CAPM model. I suggest the spreadsheet as an environment for simple Monte Carlo studies for students on introductory econometrics courses.
Clara Ulrich and Jérôme Guitton illustrate the value of Internet based interactive programs (where the actual program runs on a server but the user interacts with the program through the browser software on their own computer). Martin Poulter and Peter Mayer show how to incorporate a glossary into any web page.
Barry Murphy reviews the latest versions of Scientific Workplace and Scientific Notebook. [Note: this is a PDF file.]
We also have a couple of conference reports, news of the latest developments at MIMAS (formerly known as MIDAS), the Journal of Economic Education and a 10th birthday message for CTI Economics from Phil Hobbs.
As you may know this issue will be the last CHEER to be produced in collaboration with CTI Economics as that project formally comes to an end in 1999. However, do not worry, neither CHEER nor the CALECO Research Group are going to disappear!
The new Learning and Teaching Support Network (LTSN) centres are shortly to be announced and I both hope and expect that the economics Centre will be based at the University of Bristol with the current CTI Economics staff in place to help run it. The CALECO Research Group at the University of Portsmouth are keeping our fingers crossed that they will then be able to collaborate with us on many more CHEERs in the new millenium!
Guy Judge
Department of Economics, University of Portsmouth
The next issue of CHEER, Volume 14 Issue 1, will be published in April 2000.
The final deadline for copy is Monday 28th February 2000, but papers (which are refereed) must be with me by the end of January 2000. All submissions (papers, short notes, reports, reviews etc.) should be in a well recognised electronic format (preferably MS Word or WordPerfect files with graphics files in .gif or .jpg format). They should be sent on disk to the Editor, Guy Judge, at the Department of Economics, University of Portsmouth, or as e-mail file attachments to Guy.Judge@port.ac.uk
Contact me by e-mail first if you are unsure whether your topic or the electronic format that you propose to use will be acceptable.