Press Release: ING-Economics Network Survey of Public Understanding of Economics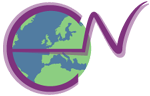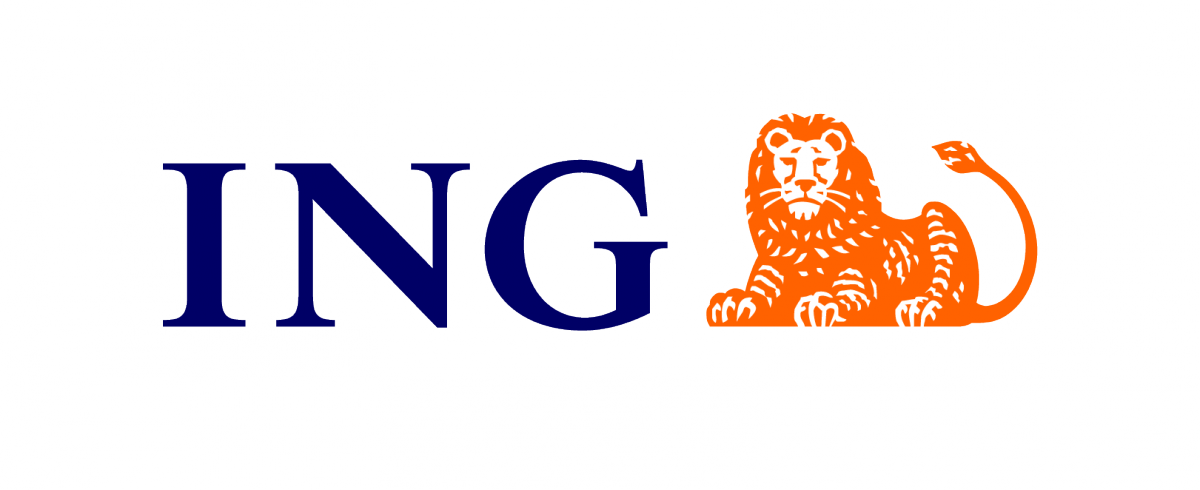 New online poll finds that people are sceptical of economics but would like to learn more.
People instinctively understand that economics is relevant to their everyday lives – but the majority have never studied it; few understand what economists do; and about half read stories about economics less often than once a week.
These are among the findings of a new survey of the British public's understanding of economics commissioned by ING and the Economics Network and conducted by YouGov.
The ING-Economics Network Survey of The Public's Understanding of Economics is based on an online poll of more than 1,700 respondents from across the country. They were asked a series of questions about their understanding of economics, how they access economic news and how to improve communication of economic analysis and evidence to the general public.
The results, which will be presented at a symposium on Friday 5 May, indicate that:
Many respondents would like to improve their knowledge of economics. Significantly, this desire is stronger in relation to their personal finances (56%) rather than to help them make informed decisions when voting (48%) or to understand the world (44%).

A small majority (55%) of respondents say that they understand the economic consequences of a fall in the pound's exchange rate or of government spending cuts. Conversely, on Brexit, only 42% of respondents report that they understand the main economic consequences, outweighed by the 45% reporting that they do not understand them.

While nearly two thirds of respondents (64%) have not studied any economics, three quarters think that economics should form part of the school curriculum, either as a specific course (21%) or embedded in general education (55%).

While 36% of respondents never or rarely pay attention to economics stories in the media, more than four out five (83%) think that economics is relevant to their everyday lives. Nearly two thirds (64%) think that the government should listen to the advice of economists regarding the national and global economy.

But there is a big problem of trust in the opinions of economists, particularly among people who have not studied economics (55%), among older age groups (54% of 65+ age group) and residents of the North of England (44%) and among Leave voters in the EU referendum (54%). Half of the respondents (50% excluding don't knows) think that economists express views based on personal and political opinion than on verifiable data and analysis.

When asked what economists do, nearly two thirds of respondents choose forecasting. Only 26% see economists advising government on policies and 33% on industry regulation.

Although just over half of the respondents (both male and female) see economics as equally associated with men and women, 32% see it as male-orientated, compared with only 1% who see it as female-oriented. Men are also more inclined to say they understand economics (50-65% depending on the topic compared with 28-38% of women).

When asked where they would look to find more information on a news story related to economics, three to four times as many respondents report accessing this information on websites (including general websites such as the BBC, specialist websites such as the Financial Times with 26% each and sites found via Google searches, 20%) compared with social media (6%).

When asked how they would like to access further information on economics, the most popular option is short videos or podcasts (43%) that explain economic concepts in non-technical language, followed by television documentaries (41%) on economic issues, and then economic news delivered on digital devices (30%).

Nearly three quarter of respondents feel that public figures (such as Brian Cox in physics and Sir David Attenborough in natural history) are important for communicating their subjects. When asked to name economists of this kind in the public eye, only around 16% were able to provide any names according to our own analysis of responses.

Of all respondents, less than 1% mentioned a researcher as an economist in the public eye and around 6% mentioned an economic journalist. Much more frequent picks were the policy-makers at HM Treasury, the Bank of England and the IMF, as well as personal finance adviser Martin Lewis.
Mark Cliffe, Chief Economist of ING comments:
'ING is proud to support this survey. Understanding how people perceive economics is vital if we are to help them make better decisions. And it seems that much of the scepticism about economics stems from the public's tendency to associate it with forecasting. Yet people want to know more about economics in order to help them in their everyday lives. Economists need to make what they actually do clearer and more relevant. Since people get their information on economics primarily through digital channels, that's where economists should focus their efforts.'
Professor Diane Coyle, University of Manchester and Enlightenment Economics, says:
'It's important for economists to engage more with the public, not just so they understand economics, but so that we understand the concerns and questions people have about our work and influence. Economists are influential, and better mutual understanding will be key to the legitimacy of our role.'
Professor Andy Ross, University of Leeds and Birkbeck, University of London, and former deputy director of the Government Economic Service adds:
'There are many obstacles to democracy, but poor communication by our profession should not be one of them. The Economics Network and its sponsors are asking the questions we need to address if economics is to have more impact on public debate.'
Paul Ormerod of Volterra Partners and visiting professor at University College London concludes that:
'Economists need to secure the trust of the public by having more realistic models of behaviour. They must in particular escape the grip of groupthink that dominates the UK's economic establishment. The Economics Network has a record of stimulating discussion of these points.'
ENDS
Notes for editors:
All figures, unless otherwise stated, are from YouGov Plc. Total sample size was 1,715 adults. Fieldwork was undertaken between 21st - 23rd April 2017. The survey was carried out online. The figures have been weighted and are representative of all GB adults (aged 18+).
A preliminary report on the survey is available on the Economics Network's research page. A fuller report will be available on this page shortly.
The survey results will be presented at a symposium on 'Economics: the Profession and the Public' at HM Treasury on 5th May. This half-day symposium has been organised by the Economics Network with the support of the Government Economic Service, the Royal Economic Society and the Scottish Economic Society. It will bring together economists from academia, the media and government to discuss the communication of economics with the general public.
In particular, the event aims to explore the public's understanding of economics and how economic literacy might be improved, as well as the relationship between economists and the media (this may include news media, documentary media, blogs, social media and websites).
Contact details: Ashley Lait, Centre Manager, Economics Network (ashley.lait@bristol.ac.uk)
Additional Information
ING PROFILE: ING is a global financial institution with a strong European base, offering banking services through its operating company ING Bank. The purpose of ING Bank is empowering people to stay a step ahead in life and in business. ING Bank's 52,000 employees offer retail and wholesale banking services to customers in over 40 countries.
Group Research at ING aims to make economics more accessible through
a number of initiatives such as www.eZonomics.com, the ING International Surveys and the Think Forward Initiative.
ECONOMICS NETWORK PROFILE
​The Economics Network works with academia, schools, employers and the wider profession to ensure that economists receive the best training possible to communicate, disseminate and use economics for the benefit of the wider society. It organises training, conferences and symposia and conducts research. Further information at: www.economicsnetwork.ac.uk.
IMPORTANT LEGAL INFORMATION
Elements of this press release contain or may contain information about ING Groep N.V. and/ or ING Bank N.V. within the meaning of Article 7(1) to (4) of EU Regulation No 596/ 2014. Certain of the statements contained herein are not historical facts, including, without limitation, certain statements made of future expectations and other forward-looking statements that are based on management's current views and assumptions and involve known and unknown risks and uncertainties that could cause actual results, performance or events to differ materially from those expressed or implied in such statements. Actual results, performance or events may differ materially from those in such statements due to, without limitation: (1) changes in general economic conditions, in particular economic conditions in ING's core markets, (2) changes in performance of financial markets, including developing markets, (3) consequences of a potential (partial) break-up of the euro, (4) potential consequences of European Union countries leaving the European Union, (5) changes in the availability of, and costs associated with, sources of liquidity such as interbank funding, as well as conditions in the credit markets generally,
including changes in borrower and counterparty creditworthiness, (6) changes affecting interest rate levels, (7) changes affecting currency exchange rates, (8) changes in investor and customer behaviour, (9) changes in general competitive factors, (10) changes in laws and regulations, (11) changes in the policies of governments and/or regulatory authorities, (12) conclusions with regard to purchase accounting assumptions and methodologies, (13) changes in ownership that could affect the future availability to us of net operating loss, net capital and built-in loss carry forwards, (14) changes in credit ratings, (15) ING's ability to achieve projected operational synergies and (16) the other risks and uncertainties detailed in the most recent annual report of ING Groep N.V. (including the Risk Factors contained the rein) and ING's more recent disclosures, including press releases, which are available on www.ING.com. Any forward looking statements made by or on behalf of ING speak only as of the date they are made, and, ING assumes no obligation to publicly update or revise any forward-looking statements, whether as a result of new information or for any other reason.
This document does not constitute an offer to sell, or a solicitation of an offer to purchase, any securities in the United States or any other jurisdiction.