Volume 12, Issue 2, 1998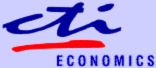 The CTI Centre for Economics Report
Chris Mitchell
CTI Centre for Economics
The CTI Centre for Economics is based at the University of Bristol, within the Institute for Learning and Research Technology (ILRT) which is host to more than thirty-four funded projects at the forefront of learning and research technology. Such projects include SOSIG (Social Science Information Gateway), Biz/ed (Business Education on the Internet), REGARD (an on-line service providing research information) and NetQuest (a project developing TML - Tutorial Markup Language - a superset of HTML, to enable tutors and students to create sets of questions for self or course assessment with automatic marking and user authentication).
These are interesting times for the CTI Centre for Economics and for me in particular. Those who have had contact with the Centre in the past few months will notice not so much a new face but a new seating arrangement in the office as, since June, I have become the Centre Co-ordinator. I was formerly the project assistant, arriving at CTICE via a stint in corporate finance and a degree at the University of Bristol. Having been lectured a few floors below this office I'm giving literal meaning to the phrase 'going up in the world'. In these months I have been kept busy with a schedule of workshops/visits and with organising the CALECO 98 conference (a report of which is elsewhere in this issue).
With a new term approaching it is a good time to re-affirm the Centre's commitment to serving the academic community by gathering and disseminating information and advice on the use of learning technologies in Economics teaching and research. We are driven by the academic community and rely on recommendations from you. If you know of any web resources, software, on-line teaching material, or conferences that you'd like us to know about then please spend a couple of minutes completing one of our on-line feedback forms which can be found on the Centre's Web site at:
http://www.ilrt.bris.ac.uk/ctiecon/contact/index.htm
Alternatively you can contact me directly at the address or email given below. Another late snippet of news is that a draft copy of the CTI/TLTSN review is available on the CTI Web site at:
http://www.cti.ac.uk/news/features/review.html
The review, set up by the four UK Higher Education funding bodies, is flattering to the CTI but has nonetheless recommended that the existing network of CTI Centres be replaced by new Subject Centres with a remit to support innovation in teaching more widely. Details about the bidding and composition of these Centres is still under consultation but it likely that CTI will continue to have an involvement in some form.
One final thing: from the 1st of October the Centre will be moving from its present location to 8-10 Berkeley Square, Bristol. The new contact details are below.
Chris Mitchell
CTI Centre for Economics
Institute for Learning and Research Technology
University of Bristol
8-10 Berkeley Square
Bristol BS8 1HH

Tel:	+44 (0) 117 928 7195
Email:	chris.mitchell@bris.ac.uk
URL: 	http://www.ilrt.bris.ac.uk/ctiecon/