Volume 11, Issue 2, 1997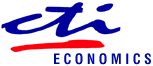 CTI Centre for Economics Report
Reorganisation
CTI Economics is based at the University of Bristol, within the
Institute for Learning and Research Technology (ILRT)
which is host to more than seventeen funded projects at the forefront of learning and research technology. Such projects include SOSIG (Social Science Information Gateway), Biz/ed (Business Education on the Internet), REGARD (an on-line service providing research information due to be launched later this year) and
NetQuest
(a project developing TML -Tutorial Markup Language - a superset of HTML, to enable tutors and students to create sets of questions for self or course assessment with automatic marking and user authentication), all of which will be presenting at CALECO 97.
As from August this year CTI Economics has been benefiting from economies of scale by sharing administrative and organisational tasks with the Centre for CTI Medicine, which is also part of ILRT. The two centres also hope to run more generic teaching and learning workshops (eg on evaluation, teaching on the Internet) between them in the future.
This autumn will also see a new CTI Economics Manager, as I myself am going on to work at the Learning Technology Support Service (the dedicated learning technology service of the University of Bristol), which is also based within ILRT. I will, however, still be contributing time to CTI Economics for some months to come - not least organising the annual CALECO conference (25 and 26 September, Bristol).
Ros O'Leary

Chair of CTI Economics Advisory Committee
At a recent CTI Economics Advisory Committee meeting I was elected as the new chairperson. I would like to take this opportunity to introduce myself.
I am a Senior Lecturer in Economics at London Guildhall University, who has been heavily involved in TLTP Economics over the past five years. I am particularly interested in the successful integration of computer-based learning materials such as WinEcon into the teaching of undergraduate Economics.
Over the past few years I have benefited directly from the activities of the CTI in Economics, drawing on their resources and experience.
Just in case you have forgotten what the activities of the Centre are:
It liaises with economics departments, running workshops and seminars.


It maintains an electronic information base on the World Wide Web and provides an online resource guide detailing available CAL/CBL software.


It also, in collaboration with the CALECO research group at the University of Portsmouth, publishes this journal and a quarterly Newsletter.


It hosts, along with the CALECO Group, an annual conference, CALECO.


It organises visits to economics departments to discuss the potential for using computers in teaching economics, to present staff seminars and give software demonstrations.
The job of the advisory committee is to advise the Centre on strategy and planning so that the Centre can continue to promote the use of new technology in the teaching of Economics. I would welcome any ideas you may have about the best ways of doing this.
If you are also interested in the promotion of the use of new technology in HE Economics and would like to serve on the Advisory Committee, please feel free to contact me. One or two vacancies still remain!
Chris Elven

Department of Economics
London Guildhall University
84 Moorgate
London EC2M 6SQ
Tel: 0171 3201496
Email:
elven@lgu.ac.uk